ANÁLISIS COMPARATIVO DE LA DIPLOMACIA ECONÓMICA CHINA HACIA URUGUAY Y CHILE Y SUS IMPLICACIONES PARA ARGENTINA
Mg. Jorge Gonzalo Fiore Viani
(Centro de Investigaciones y Estudios sobre Cultura y Sociedad-
Consejo Nacional de Investigaciones Científicas y Técnicas, Argentina)
https://orcid.org/0000-0002-0017-0435
Resumen
En las últimas décadas, China ha intensificado sus relaciones económicas con países de América Latina y el Caribe. En este artículo se realiza un análisis comparativo de la diplomacia económica china hacia dos países de la región, Uruguay y Chile durante el período 2019-2022, y se discuten las posibles implicaciones para Argentina. Se identifican las similitudes y diferencias en la estrategia de China hacia cada país, y se destaca la dependencia de China en la carne y soja uruguayas, y en el cobre chileno. Además, se discute cómo la inversión china en infraestructura en la región podría afectar la competitividad de Argentina en términos de conectividad y logística, y también en términos de influencia geopolítica. El artículo se estructurará en tres secciones donde se realiza una presentación teórica sobre la diplomacia económica, se relevan las acciones de diplomacia económica china en América del Sur, y sus estrategias para con sus socios de la región al mismo tiempo que se evalúan cuales pueden ser las implicancias de ello para Argentina. Finalmente, se esbozan algunas conclusiones preliminares respecto de lo analizado previamente sobre la diplomacia económica china hacia Uruguay y Chile y sus implicancias en Argentina.

Palabras clave: China, diplomacia económica, Uruguay, Chile, Argentina
ARK CAICYT: http://id.caicyt.gov.ar/ark://a94b7ysbq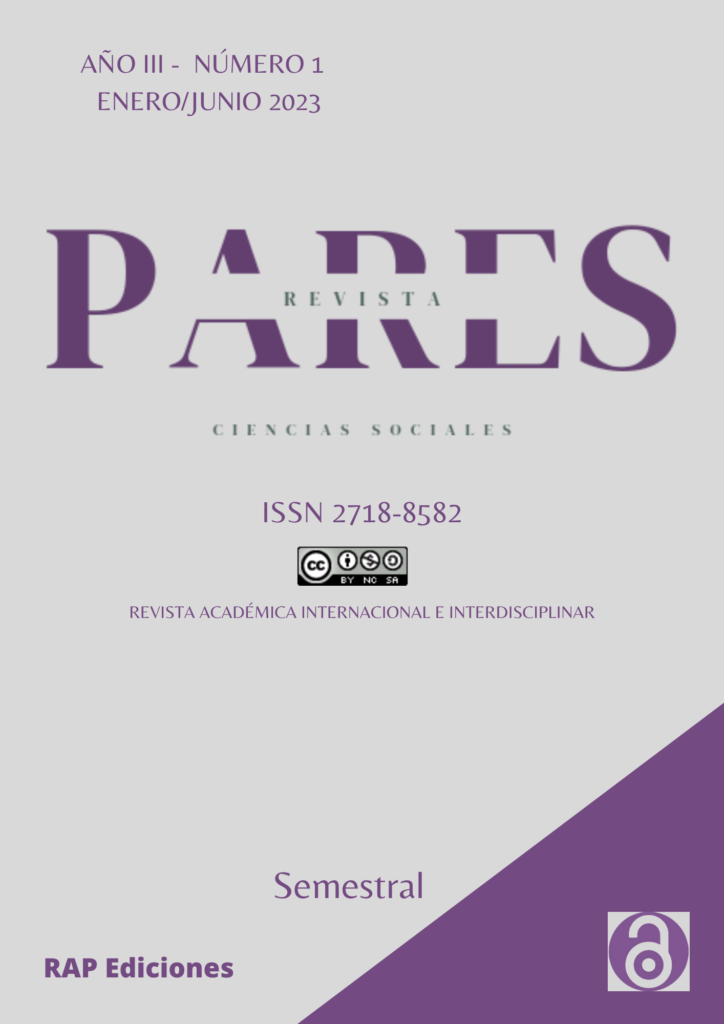 Citas 
Aguilar, D. (2020). China and Argentina's renewable energy cooperation: Current state and future prospects. China-Argentina Relations Observer, 2, 1-16.
Barnett, M. y Duvall, R. (2005). Power in international politics. International Organization, 59(1), 39-75.
Bayne, N. y Woolcok, S. (2017). The new economic diplomacy: Decision-making and negotiation in international economic relations. Nueva York: Routledge.
Berridge, G. R. y James, A. (2003). A dictionary of diplomacy. Basingstoke: Palgrave.
Bielschowsky, R. (2009). Sesenta años de la CEPAL: estructuralismo y neoestructuralismo. Revista CEPAL, 97, 173-194.
CEI-BCI. (2021). Informe económico mensual de Argentina. Centro de Estudios de la Estructura Económica y del Cambio Industrial – Banco Central de la República Argentina. Recuperado de https://www.bcra.gob.ar/BCRAyVos/Series_estadisticas/informe_economico_mensual_cei-bci.asp
Chauvet, P., Chen, T., Jaimurzina, A., Xu, R. y Jin, Y. (2020). China: current and potential role in infrastructure investment in Latin America. Santiago: Naciones Unidas.
Chen, H. y Li, C. (2019). China's new diplomacy in Latin America: Strategic engagement, economic influence and organizational diplomacy. Journal of Chinese Political Science, 24(1), 1-25. doi:10.1007/s11366-018-9548-7
Coolsaet, R. (2004). Trade and diplomacy: The Belgian case. International Studies Perspectives, 5(1), 61-65.
El Economista. (2023, 23 de abril). Uruguay busca estrechar sus vínculos con China. El Economista. Recuperado de: https://eleconomista.com.ar/internacional/uruguay-busca-estrechar-sus-vinculos-china-n61532#:~:text=Actualmente%2C%20para%20Uruguay%2C%20al%20igual,fueron%20hacia%20el%20pa%C3%ADs%20asiático
Esteves, P. y Hönke, J. (2019). China's investment in Latin America: opportunities and risks. Oxford Analytica Daily Brief, 292(1), 1-3.
Fels, E. (2016). Economic diplomacy. En E. Fels y P. Katzenstein (Eds.), Beyond paradigms: Analytic eclecticism in the study of world politics (pp. 213-232). Londres: Palgrave Macmillan.
García, L. A. (2020). China's growing influence in Latin America and its implications for U.S. strategic interests. Strategic Studies Quarterly, 14(4), 3-35. doi:10.1215/21635300-8628156
Gilpin, R. (2001). Global political economy understanding the international economic order. Princeton: Princeton University Press.
Hill, C. (2016). Foreign policy in the twenty-first century. Londres: Pallgrave Macmillan.
Lee, J. (2016). Diplomacy, security and the economy: China's rise in the Asia-Pacific. Nueva York: Routledge.
Li, X. (2018). Understanding China's economic diplomacy: A theoretical framework. Journal of Contemporary China, 27(111), 614-631. doi:10.1080/10670564.2017.1392467
Lin, Y. (2019). China's agricultural cooperation with Argentina. Journal of International Studies, 9(2), 75-85.
Liu, H. (2020). China's diplomacy in Latin America and the Caribbean: Trends and prospects. Revista de Ciencia Política (Santiago), 40(2), 515-537. doi:10.4067/S0718-090X2020000200515
Méndez, J. (2019). La relación China-Chile: impactos y desafíos. Revista de Estudios Internacionales Asia Pacífico, 20, 79-101. doi:10.5354/0719-3769.2019.54723
Ming, L. (2019). China's economic diplomacy: A long view. Journal of Contemporary China, 28(117), 232-245. doi:10.1080/10670564.2018.1527516
Okano-Heijmans, M. (2011). Conceptualizing economic diplomacy: The crossroads of international relations, economics, IPE and diplomatic studies. The Hague Journal of Diplomacy, 6, 7-36.
Peters, E. D. (2020). China's footprint in Latin America: Opportunities and challenges for regional development. International Journal of China Studies, 11(1), 1-27. doi:10.1163/22127453-12341391
Powell, A. (2020). The political economy of Chinese infrastructure investment in Latin America. Journal of Infrastructure, Policy and Development, 4(2), 183-201. doi:10.24294/jipd.v4i2.103
Scholvin, S. y Wigell, M. (2019). Geo-economic power politics. An introduction. En M. Wigell, S. Scholvin y M. Aaltola (eds.), Geo-economics and power politics in the 21st century. The revival of economic statecraft (pp. 1-13). Nueva York: Routledge.
The Dialogue. (2023). The Inter-American Dialogue. Recuperado de: https://www.thedialogue.org/map_list/
Tokatlian, J. G. (2007). América Latina, China y Estados Unidos: un triángulo promisorio. Revista CIDOB d'Afers Internacionals 78, 187-195.
Rana, K. y Chatterjee, B. (eds.). (2011). Economic diplomacy: India'a experience. Jaipur: CUTS International.
Rubiolo, F. y Busilli, V. S. (2021). Diplomacia económica: aproximaciones conceptuales y su aplicación en la política de Xi Jinping hacia el Sur Global. Oasis, 34, 127-150.
Vázquez, A. M. (2019). Relaciones económicas entre Uruguay y China: potencialidades y desafíos. Política y Estrategia, 127(2), 97-119. doi:10.18800/politicaandest.201902.005
Yongsheng, Z. (2004). La diplomacia económica. Beijing. China Youth Press.
Zhang, W. W. (1996). Ideology and economic reform during Deng Xiaoping 1978-1993. Londres: Routledge.
Licencia Creative Commons
Revista Pares es una revista internacional e interdisciplinar de Ciencias Sociales, de acceso libre y gratuito, y publicación electrónica. Dado que su objetivo es publicar trabajos originales e inéditos, que contribuyan a la innovación y la calidad científica, la misma se encuentra bajo una  Licencia Creative Commons Atribución-NoComercial-CompartirIgual 4.0 Internacional. Siguiendo esto, los lectores son libres de:
Compartir – copiar y redistribuir el material en cualquier medio o formato.
Adaptar –  remezclar, transformar y construir a partir del material.
Quienes empleamos la licencia no podemos revocar estas libertades siempre y cuando se sigan las siguientes condiciones:
Atribución – Usted debe dar crédito apropiado, proveer el link de la licencia e indicar si se han realizado cambios. Puede hacerlo de cualquier manera razonable, pero no de tal manera que sugiera que el licenciante lo respalda a usted o su uso.
Fin no Comercial –  Usted no puede usar este material para fines comerciales.
Compartir en integridad – Si usted remezcla, transforma o construye a partir del material, debe distribuir sus contribuciones bajo la misma licencia que el original.